Prompt Thermador Appliance Repair in Seattle
If you need Thermador Appliance Repair in Seattle, Thermador Appliance Repair Pros are always available to be of service. Our team is equipped with the best tools for the job and has undergone extensive specialized training to ensure that they can give you the best possible service.
GET A QOUTE
(206) 558-8630
A Thermador Appliance Repair Service in Seattle You Can Trust
Seattle is a seaport city located on the West Coast of the United States. It has a population of 753,675, making it the largest city in Washington and the Pacific Northwest. The city is also consistently rated as one of the fastest-growing cities in the United States and continues to do so today.
Seattle is a very distinct type of city with many neighborhoods with their different feel and style. Near the Duwamish Waterway to the southwest of the city's center, you would see an industrial feel. On the other hand, skyscrapers, massive shopping centers, and other elements show Seattle's booming economy outside the city center.
Thermador Appliance Repair Service in Seattle
Has any of your Thermador appliances been giving you trouble lately? Worry no more! Let Thermador Appliance Repair Pros take care of that for you. For several years, we have been providing specialized Thermador repairs to many different clients living in Seattle.
No matter what model or unit of Thermador appliance you may have, our team of Thermador-certified repair technicians have all the necessary skills and knowledge to handle whatever appliance issue you may have with your unit — guaranteed!
Certified vs. Non-Certified
Many different appliance repair companies around Seattle can offer similar services, but hiring a certified repair technician can give you more value for your money. Certification is something a manufacturer would provide a repair company when they satisfy all the manufacturer's requirements. These certified companies have been inspected from the top down, from their service history to their employees. It assures both the manufacturer and their clients that this certified company can deliver services that follow the manufacturer's standards.
There are situations where a regular appliance repair company would be enough to get your unit up and running again,
In-warranty repairs
Authentic, factory-tested replacement parts
Services covered by warranty
Here are some other benefits of hiring Thermador-certified repair companies:
Professional repair technicians know more.

Before earning certification, repair technicians undergo extensive training and tests to ensure that they are sufficiently equipped with the necessary knowledge to provide exemplary service to their future clients. Although regular repair companies may know how to work on Thermador appliances, they do not share the same level of expertise as certified ones.

It saves you time.

Certified repair technicians have been working on many different Thermador appliances for years. That accumulated experience paired with their training gives them the skills and knowledge to virtually fix any issue with your Thermador appliance with relative ease.

Affordable rates.

For the quality of service they put out, they have rates that are worth every penny.

Safe from scams.

Unfortunately, some people would take advantage of desperate clients who need urgent Thermador appliance repairs. Some would give sub-par services for high prices or run away with the money without even delivering the promised service. Since certified repair companies have undergone extensive background checks, you wouldn't have to worry about getting scammed.
If you live in the following zip codes in Seattle and are in need of Thermador appliance repairs, call us today:
98109, 98108, 98104, 98107, 98106, 98101, 98103, 98102, 98105, 98154, 98122, 98121, 98126, 98125, 98178, 98174, 98177, 98144, 98146, 98195, 98199, 98118, 98119, 98116, 98117, 98115, 98112, 98164, 98134, 98136, 98133, 98111, 98113, 98114, 98124, 98127, 98129, 98139, 98141, 98145, 98161, 98165, 98170, 98175, 98181, 98185, 98191, 98194
We also offer Thermador Appliance Repair Services in Bellevue.
Here at Thermador Appliance Repair Pros, you can always get the best for your appliances. You can expect the following benefits:
Our repair technicians are certified appliance repair experts. All our repair technicians at Thermador Appliance Repair Pros are all licensed, insured, and certified! Different people in the community have known and vouched for our repair technicians for their skills and expertise in appliance repair.
Authentic parts. We only use these factory-tested replacement parts whenever a Thermador appliance would need a part swapped out.
Home Service. Our repair technicians have a fully-stocked repair vehicle with all their tools, equipment, and necessary replacement parts so that they can conduct any Thermador Repair services right at your doorstep!
We leave no trace. We make sure that all our repair technicians clean up after every service. The only evidence we've been there is a perfectly repaired Thermador unit.
100% Customer satisfaction, guaranteed! For years, we have been the go-to repair company for many people. We ensure that all your dealings with us are stress-free!
The Best Thermador Appliance Repair Service in Your Place
Having your Thermador appliance break down can be a hassle. You could get it fixed yourself by following troubleshooting guides on the internet, but there are times that even those guides would say that it would be best to call in a professional because of how complicated the issue might be if done wrong. Whenever you need a pro, Let us at Thermador Appliance Repair Pros be of service!
Our company has specialized in all things Thermador. Over the years, we have troubleshot and maintained many different Thermador appliances and have always delivered quality to our clients. Whether they are small patchworks or massive repairs, we always put our best foot forward.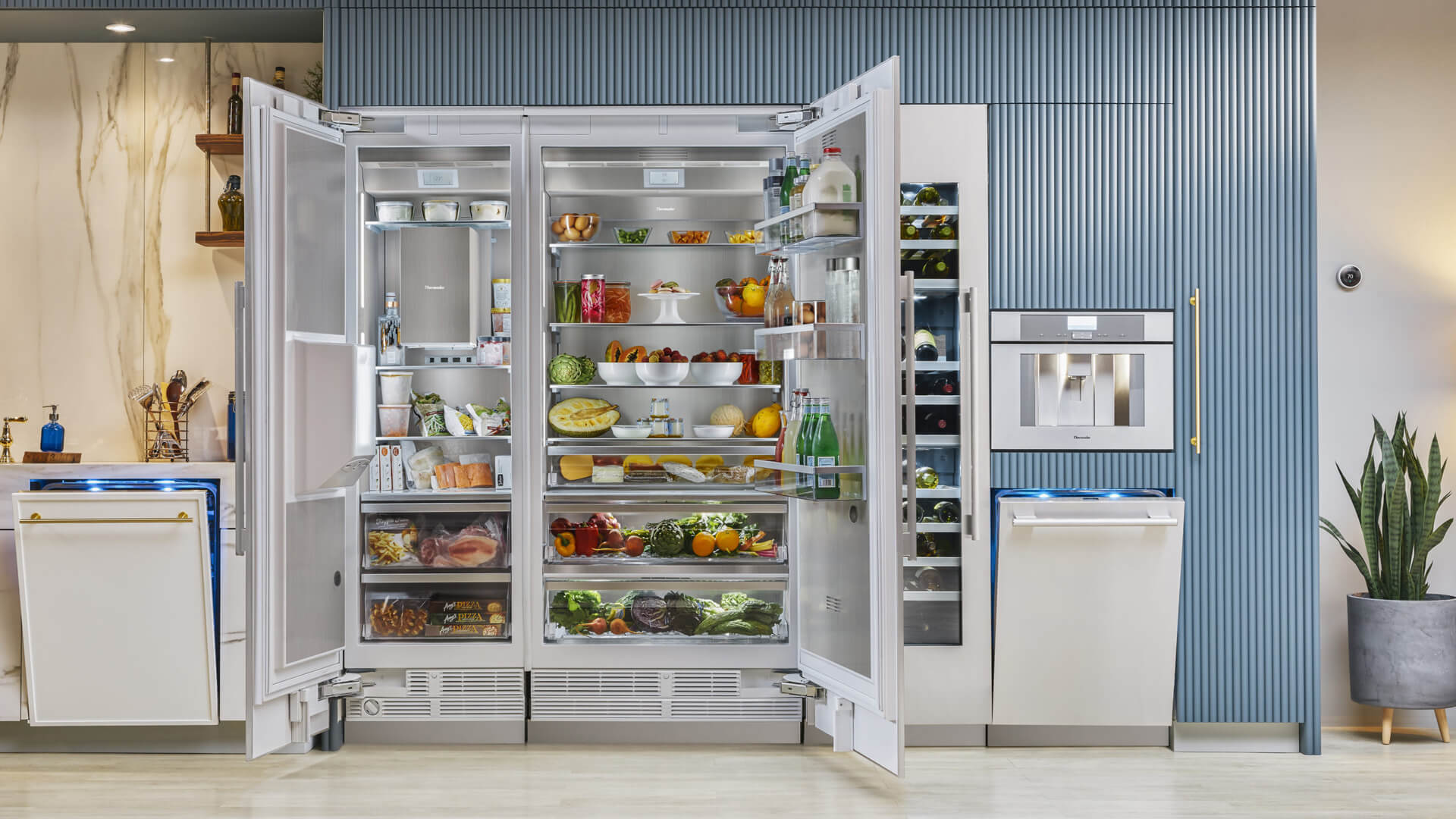 Thermador Refrigerator Repair in Seattle
Our Thermador refrigerator repair in Seattle guarantees that we can get your unit running better than new ones!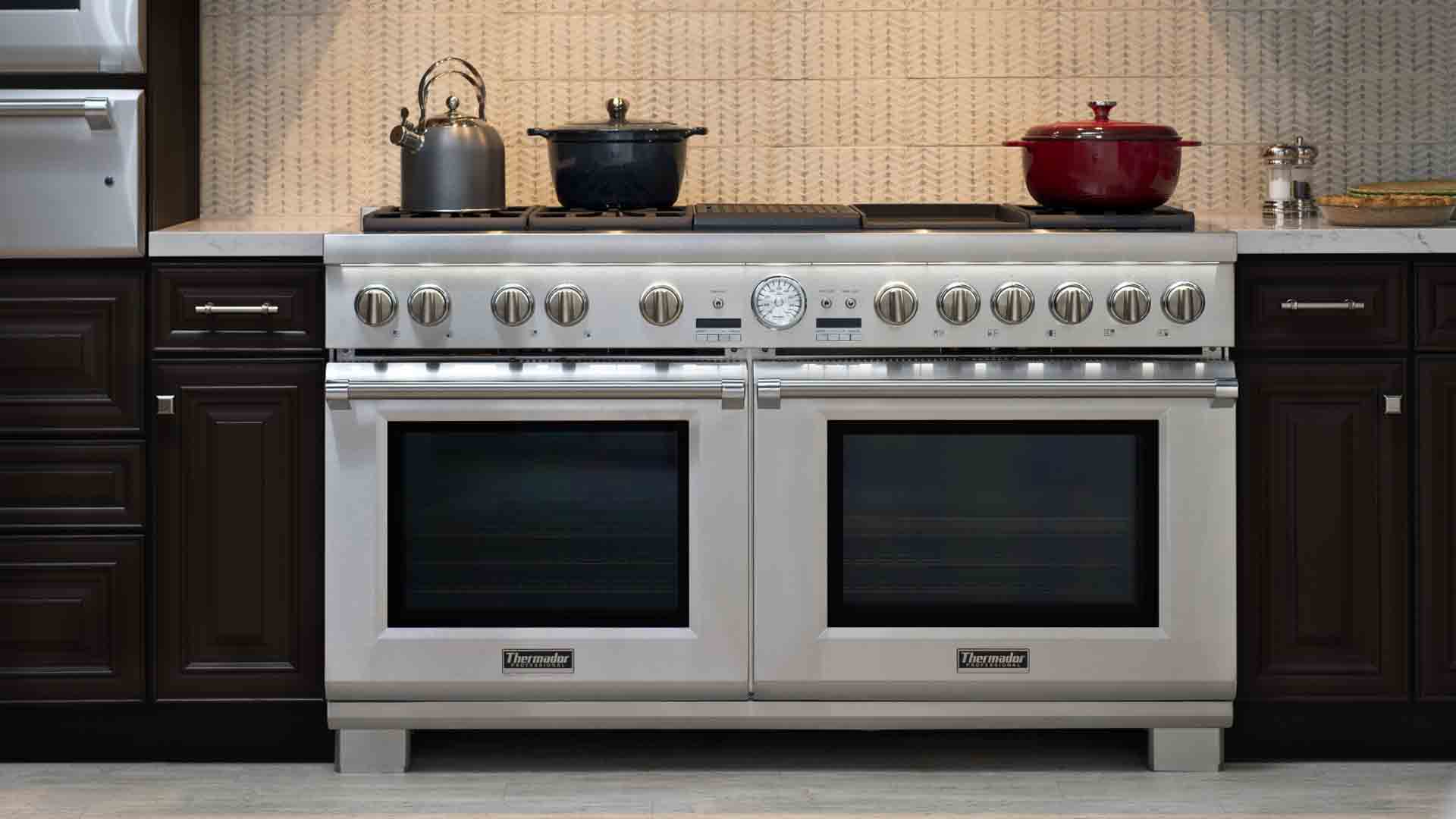 Thermador Range Repair in Seattle
Our Thermador range repair in Seattle can deal with gas and dual fuel range models.
Thermador Oven Repair in Seattle
Our Thermador oven repair in Seattle is fast, efficient, and affordable!
Thermador Cooktops & Rangetops Repair in Seattle
No matter what kind of Thermador cooktop or range top you may have, our Thermador cooktops & range tops repair in Seattle can work on it quickly.
Thermador Dishwasher Repair in Seattle
Let our Thermador dishwasher repair in Seattle take care of that right away whenever your Thermador dishwasher is not working as intended.
If our services are what you have been looking for, call us right now! You may also fill up our contact form below and wait for one of our representatives to reach out and assist you within the day.