A Thermador Appliance Repair in Irvine You Can Trust!
No matter how big or small the issue is with your Thermador appliance, our team of Thermador-certified repair technicians at Thermador Appliance Repair Pros can get that fixed in no time! Our Thermador Appliance Repair in Irvine is proven and tested to be the best in the city!
GET A QUOTE
(844) 334-4687
Certified Thermador Appliance Repair Service in Irvine
No one wants to have a broken appliance at home. For example, when one buys a new Thermador range, it makes cooking a whole lot easier. But, what if this range that you've purchased for convenience stops working as intended? It becomes a chunk of metal doing nothing that benefits you. If you don't want this to happen, call a certified repair technician specializing in Thermador appliances. Call Thermador Appliance Repair Pros!
We are a full-service appliance repair and maintenance company offering Thermador appliance repair service in Irvine for many years. Our team of professional appliance repair technicians are not only repair experts with years of extensive appliance repair experience but are also factory-certified! Are you looking for quality repairs? Who better than a certified repair company like us?
Certified v. Non-Certified
Many different appliance repair companies around Irvine can offer similar services, but hiring a certified repair technician can provide more. Certification is something a manufacturer would give a repair company when they satisfy all the manufacturer's requirements. These certified companies are inspected from the top down from their service history to their employees to ensure that they can deliver the quality services expected of them as a certified repair company.
Although there are times when the services of standard repair companies are enough to get your Thermador appliance back up and running again. Still, there are things you can only find with certified repair companies, like:
In-warranty repairs
Guaranteed use of genuine parts
Services covered by warranty
Here are some other benefits of hiring Thermador-certified repair companies:
Certified repair technicians have been working on many different Thermador appliances for years. That accumulated experience paired with their training allows them to quickly find issues and be efficient in all repair and maintenance needs you may have.
Professional repair technicians know more.
Before earning certification, repair technicians undergo extensive training and tests to ensure that they are sufficiently equipped with all the necessary knowledge to provide quality Thermador services to any client they would have in the future. Although regular repair companies may know Thermador appliances, they do not share the same level of expertise as certified ones.
Even if certified repair companies are specialized, they do not have exorbitant prices. For the quality of service they put out, they have rates that are worth every penny.
Unfortunately, there are some bad apples in the industry. They take advantage of many desperate clients who need urgent Thermador appliance repairs. Some would give sub-par services for high prices or run away with the money without even delivering the promised service.
Hiring a Thermador-certified repair professional from a reputable company would assure you that you are paying for a premium service by honest professionals looking out for your best interests.
So, whenever you need a reliable Thermador repair company and live in the following zip codes in Irvine, know that you can trust Thermador Appliance Repair Pros! Our team of certified Thermador repair professionals is proven and tested to deliver prompt quality services. No matter what is troubling your Thermador appliance, we guarantee they can take care of it in no time!:
92617, 92614, 92612, 92618, 92620, 92602, 92603, 92604, 92606, 92616, 92619, 92650, 92697, 92698
We also offer Thermador Appliance Repair Service in Huntington Beach!
Guaranteed Thermador-Certified Professionals.

Manufacturers scrutinize all the service histories and credentials of a repair technician seeking certification to ensure that they are reputable service technicians who can consistently uphold the quality standards set by the manufacturer.

Leave any assigned projects complete and tidy.

We take our "leave no trace" rule seriously. We ensure that the only "trace" we leave behind is a perfectly functioning Thermador unit once we finish the job.

Home Services.

Instead of you coming to the repair center, we take the repair center to you! Our team has a fully stocked repair vehicle with the necessary tools and components to conduct any Thermador services anywhere.

Authentic Parts

We have a steady supply of factory-tested replacement parts that the manufacturer supplies. If ever you need a specific part for your unit, we've got it!
Superb Thermador Appliance Repair Service in Your Area
Dealing with a malfunctioning appliance is time-consuming and annoying. Thermador Appliance Repair Pros' objective is to ensure that you no longer have to deal with that issue by providing prompt quality service. Refrigerator leaks? Range not cooking your meals evenly? Is your oven not getting enough heat? Is your dishwasher not working as intended? Avail of our affordable Thermador appliance repair service today, and we'll assist you with any Thermador appliance issue you have and get them running as if it was brand new!
Our team's expert training and experience can guarantee that they can do quick work of all of them — for a reasonable fee that won't burn a hole through your wallet! What more can you ask?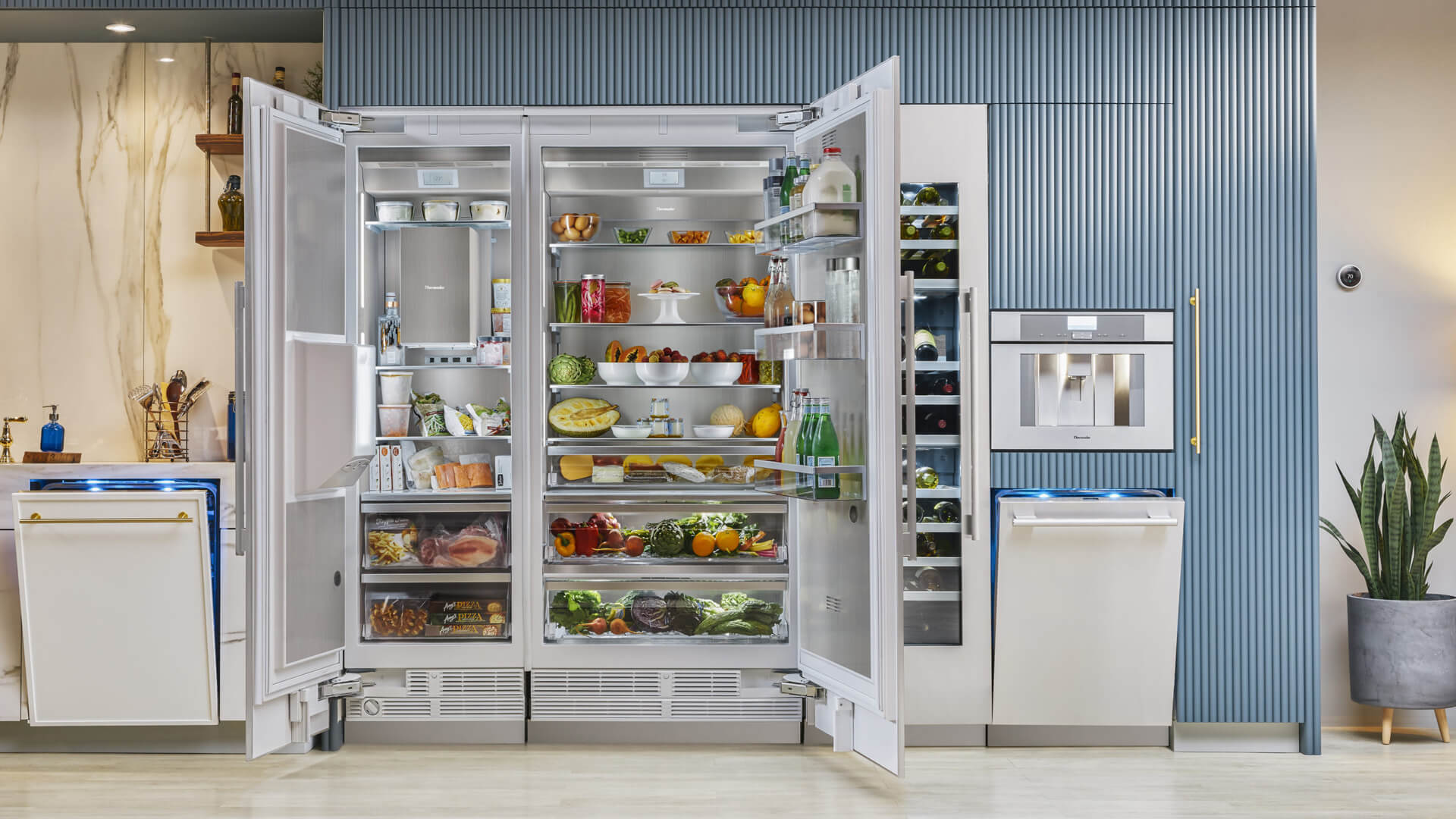 Thermador Refrigerator Repair in Irvine
Our Thermador refrigerator repair in Irvine guarantees that your fridge would be cooling again with no issues.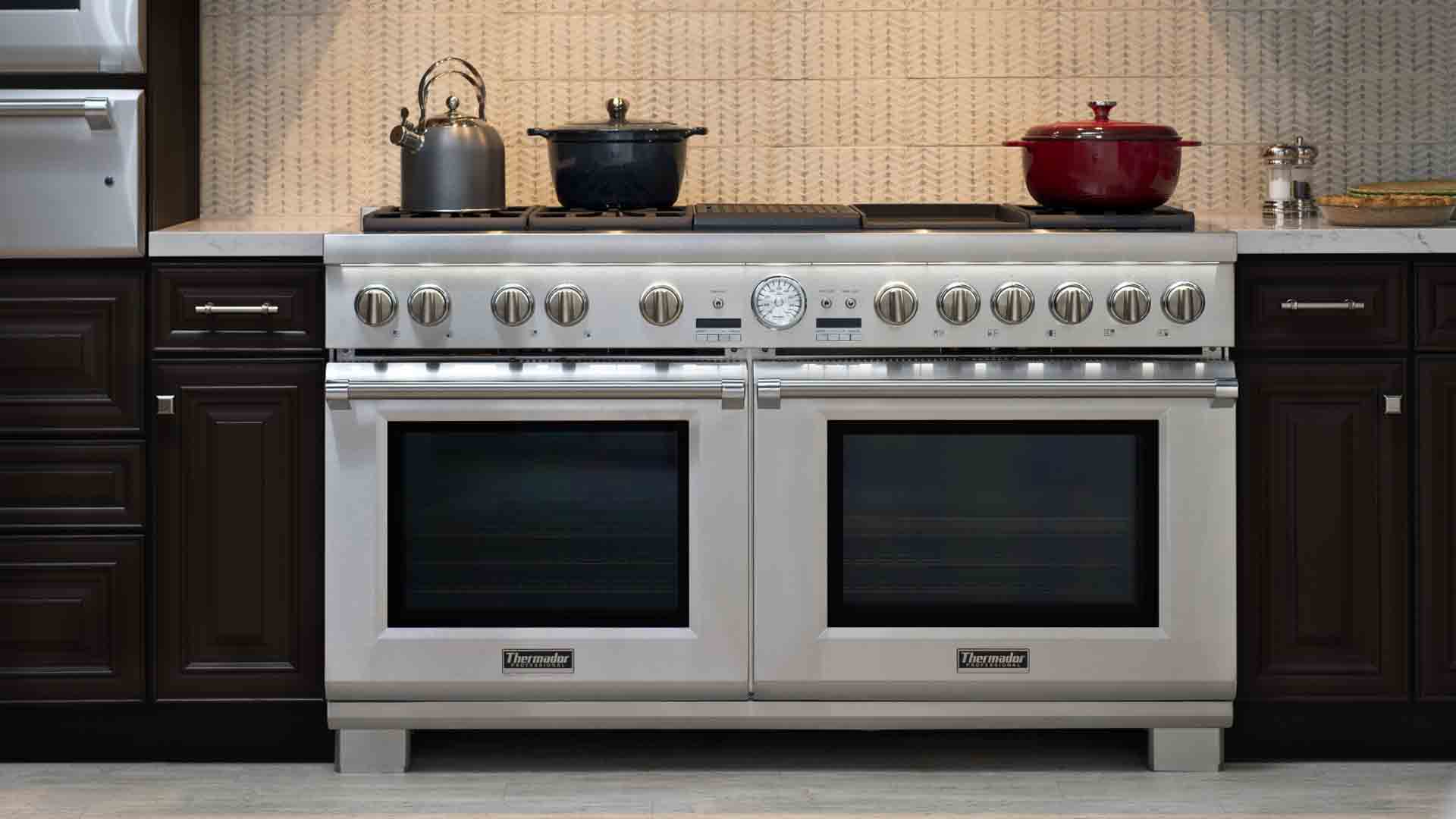 Thermador Range Repair in Irvine
Our Thermador range repair in Irvine guarantees that they can fix any standard range issues people have, like uneven range oven heat, defective temperature sensors, broken knobs, and power issues.
Thermador Oven Repair in Irvine
Our Thermador oven repair in Irvine is the best in the area!
Thermador Cooktops & Rangetops Repair in Irvine
Our Thermador cooktop and rangetops repair in Irvine can get your units running smoothly again in no time!
Thermador Dishwasher Repair in Irvine
If your dishwasher is not cleaning your dishes well, constantly overflowing, or making too much noise during cycles, let our Thermador dishwasher repair in Irvine take care of it!
For more information about our services or if you want to schedule a booking today, do not hesitate to complete the contact form below. One of our customer service representatives will be in touch to assist you within the day.